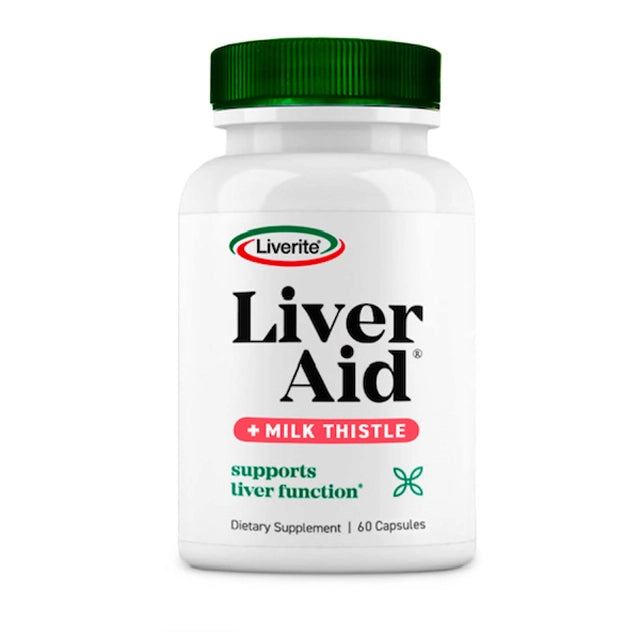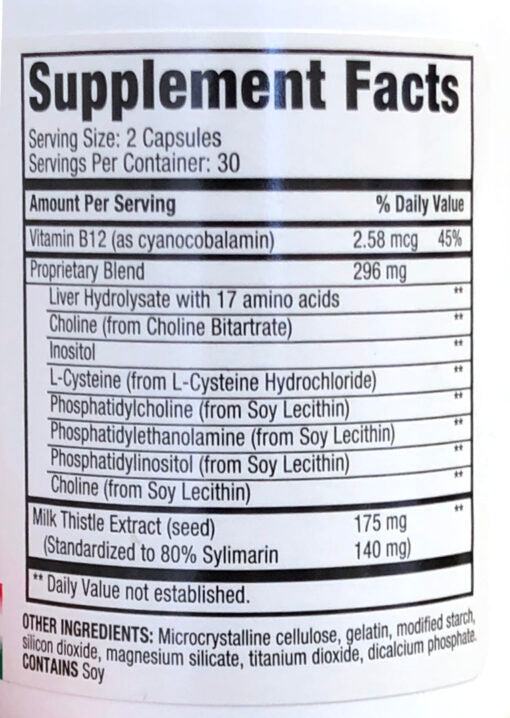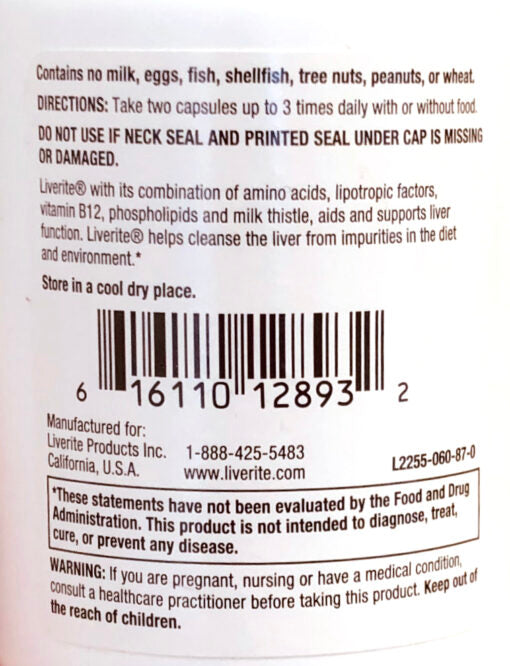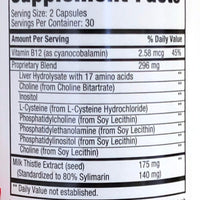 Liverite Liver Aid + Milk Thistle 
From $18.50 to $192.50
Liverite Liver Aid + Milk Thistle
Liverite Liver Aid with its combination of amino acids, lipotropic factors, Vitamin B12, and Phospholipids aids and supports liver function. Liverite Liver Aid helps cleanse the liver from impurities in the diet and environment.*
This product is free of common food allergens. It contains no yeast, milk, lactose, wheat, gluten, sugar, or preservatives.
We require that all vitamins & supplements are third-party tested to help ensure they contain the listed dietary ingredients.
Liverite Liver Aid + Milk Thistle has a combination of:
Liver Hydrolysate with 17 Amino Acids,
Vitamin B12,
L-Cysteine,
Choline,
Inositol,
Phosphatidylcholine,
Phosphatidylethanolamine,
Phosphatidylinositol
Liverite Liver Aid with Milk Thistle contains 175mg Milk Thistle Extract standardized to 80% Silymarin 140 mg per dose (2 capsules).

This contains an ingredient derived from soy. It contains no milk, eggs, fish, shellfish, tree nuts, peanuts, gluten, or wheat.
*These statements have not been evaluated by the Food and Drug Administration.
This product is not intended to diagnose, treat, cure or prevent any disease.